A Dream
A Dream aims to accurately convey the landscape from a personal dream wherein I walked along a long stretch of drab, overcast beach searching for treasures in the sand. While dreams echoing this theme of 'mudlarking' are common in my life, the dream I've chosen to respond to was the first of it's kind and the environment present in it very vivid.

The work itself acts as a sort of contained portal to the world present in the dream, a grey stretch of muddy, shallow beach where underneath and poking through the dirt and sand are both trash and treasures; the most notable of which are gold, a material treasured by myself not for its economical value, but for its wonderful metal-smithing properties.

The work is held within a black paper pulp bowl that has three little feet to elevate it slightly, keeping the work seperate from the space it sits within.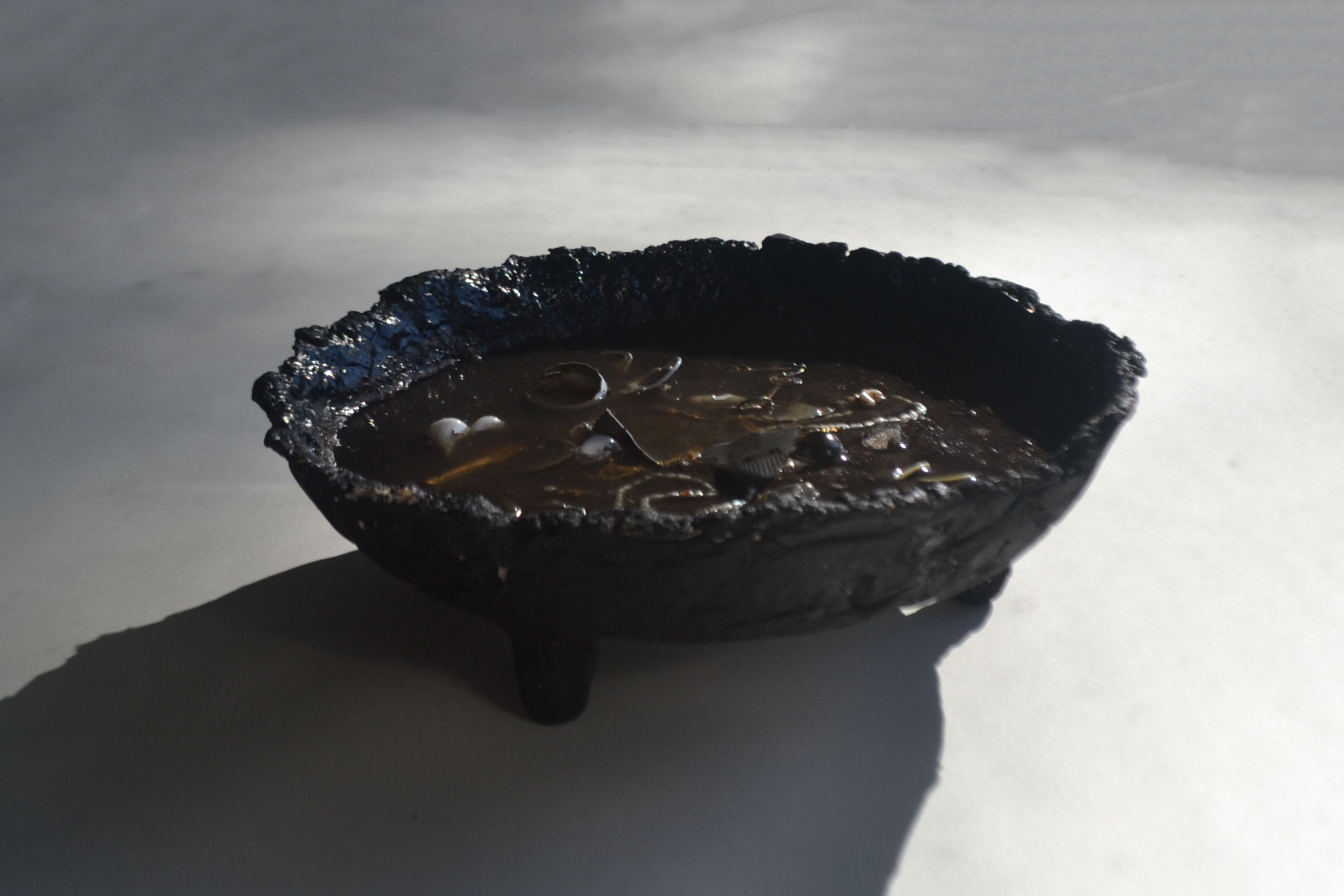 24–09–2024